2023 Silver Social - Just Breathe
Friday, April 14, 2023 (11:00 AM - 2:00 PM) (CDT)
11:00 AM - 2:00 PM
The Silver Cross Foundation invites you to attend the 2023 Silver Social.
"Just Breathe" is a fundraiser to benefit Lung Services at Silver Cross Hospital.
Join us for an afternoon of sips and and socializing, eats and entertainment, robotic demonstrations and raffles. Guests are encourages to wear white in support of lung disease awareness. Tickets are $125 per person.
Please RSVP by March 31, 2023 by contacting kbaltas@silvercross.org or online: www.silvercross.org/giving/events.
Lung cancer is the second most common cancer in both men and women in the United States. According to the American Cancer Society, an estimated 127,070 people will dies from this disease in 2023. Locally, Silver Cross Hospital is helping reduce this rate by advancing cutting-edge lung services right here in Will County.
Sponsorship opportunities are available ranging from $500 - $5,000 and include tickets and recognition.
Raffle prizes can be donated by contacting Kelly Baltas at (815) 300-7105 or kbaltas@silvercross.org.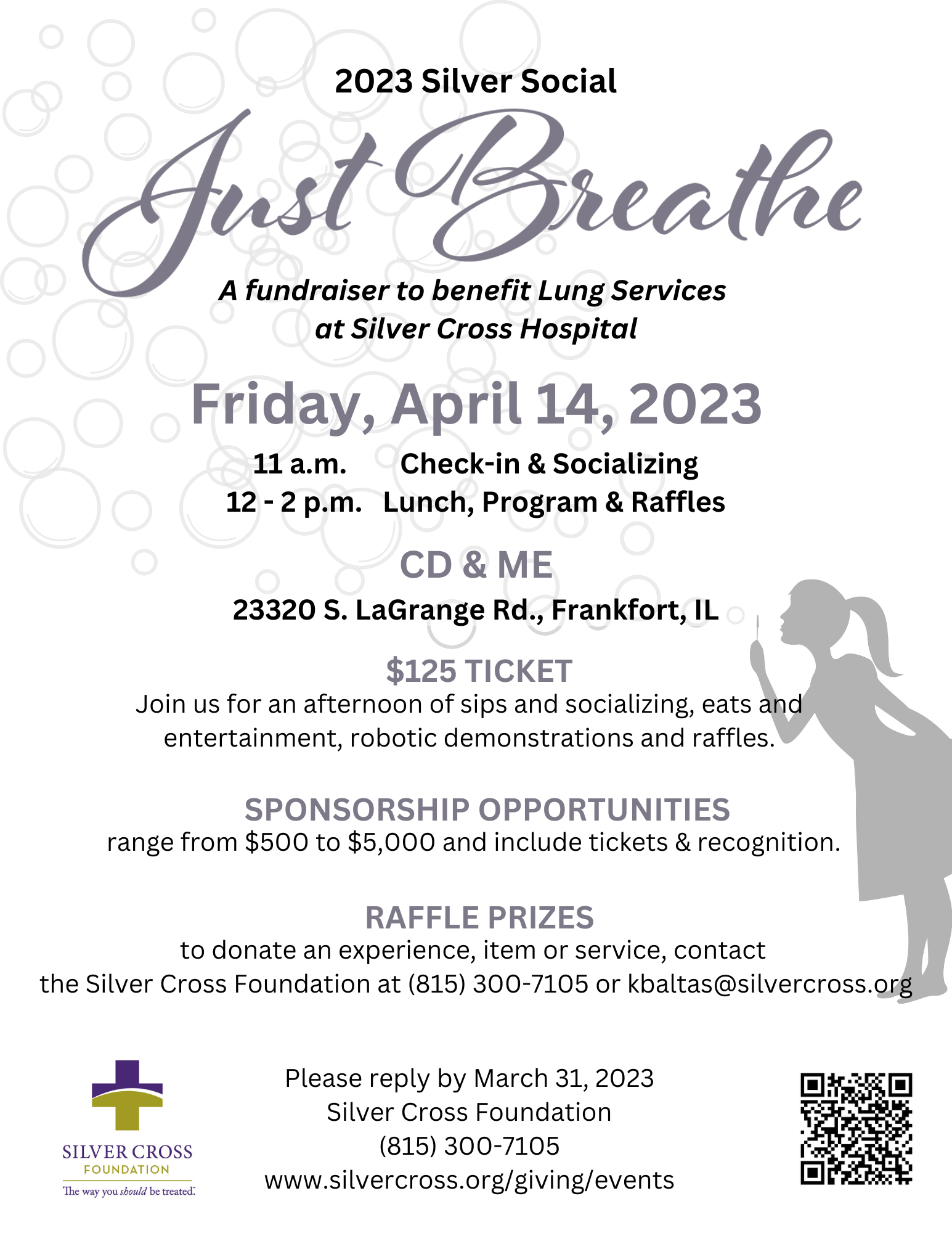 Event Contact:
Kelly Baltas
Contact Organization:
Silver Cross Hospital
Contact Description:
For more information, contact the Silver Cross Foundation at (815) 300-7105 or kbaltas@silvercross.org.